In today's blog we look at the Hills to Levels project that won the 2018 UK River Prize and the Countryside Alliance awards.
UK River Prize awarded to Hills to Levels project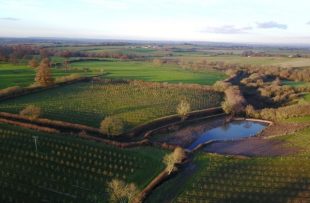 The 2018 UK River Prize has been won by the Hills to Levels project in Somerset.
The project is led by Farming & Wildlife Advisory Group (FWAG) SouthWest with the Environment Agency as one of the project partners along with Somerset Rivers Authority, Catchment Sensitive Farming and Natural England.
Hills to Levels aims to 'slow the flow' to reduce flood risk, reduce erosion, improve water quality, deliver wider environmental benefits and increase resilience on the floodplain. As part of this, the Environment Agency is funding a five year project through the Water Environment Improvement Funds (WEIF) where we are working with natural processes and natural flood management techniques to achieve a range of environmental benefits in a catchment area.
Environment Agency Chair Emma Howard Boyd said: "The UK River Prize shines a light on some of the work that goes on to enhance and restore river catchments. Congratulations to everyone involved in Hills to Levels, I'm proud the Environment Agency was part of the project. The 25 Year Environment Plan makes clear the government wants to increase the use of Natural Flood Management. This is a fantastic example of how to reduce flood risk and improve drought resilience through natural processes."
The other nominated projects included Love Your River Telford in Shropshire and Tame Valley Wetlands Landscape Partnership in Warwickshire & Staffordshire which are also Environment Agency partnered projects.
The prize is run by the River Restoration Centre and the judging panel included the Environment Agency's Pam Nolan.
The Rural Oscars go to...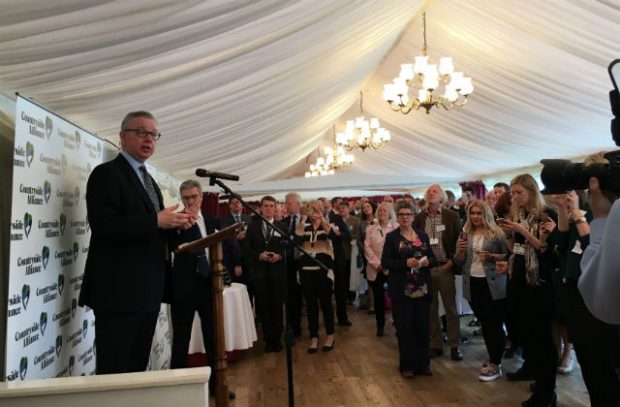 There was much excitement this afternoon as rural businesses from up and down the country gathered at the House of Lords for this year's Countryside Alliance Awards, the Rural Oscars.
Environment Secretary Michael Gove and Defra Minister Lord Gardiner congratulated and presented awards to the highly commended and winning rural businesses for each category, from best rural pub to the most impressive butcher.
This year's awards received over 11,000 nominations from rural businesses and are a true testament to the hard-work and community spirit of our rural economy.
Environment Secretary Michael Gove said:
The Countryside Alliance does a brilliant job standing up for rural businesses and residents and supporting a working countryside. I've thoroughly enjoyed helping to judge their awards which go to rural businesses that exemplify the best in Britain's entrepreneurial spirit. The winners deserve all our congratulations.