License issues to help hen harriers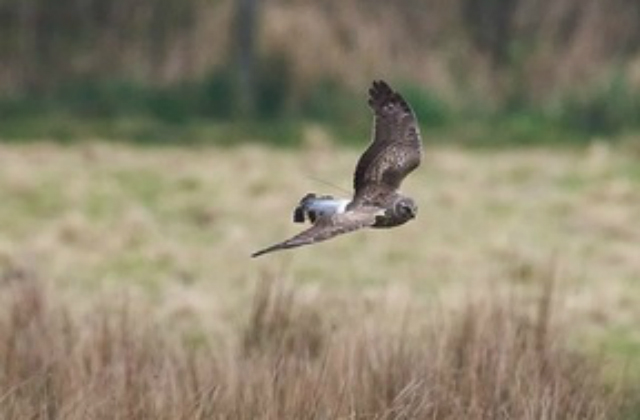 Natural England this week issued a licence permitting the trial of a brood management scheme of hen harriers with the long-term aim of increasing their numbers across England.
This led to national media coverage in the Guardian and the Times and widespread comment through social media.
The licence is time-limited for a 2-year period and places stringent conditions on the trial, which will take place in the northern uplands of England. Brood management will only take place with the permission of the land owner.
Brood management is the sixth action within the Defra Hen Harrier Recovery Plan, ultimately aiming to reduce hen harrier predation of grouse chicks on driven grouse moors, leading to an improvement in the conservation status of hen harrier.
The licence permits the removal of hen harrier eggs and/or chicks to a dedicated hatching and rearing facility, where they will be hand-reared in captivity, before being transferred to specially-constructed pens in hen harrier breeding habitat, from which they are then re-introduced into the wild in the uplands of northern England. This intervention may only occur where hen harrier nests have reached an agreed density.
Natural England experts have rigorously scrutinised the licence application and will work closely with the licence applicant throughout the duration of the trial to ensure that all elements are carried out proportionately and effectively, to bring about the best possible outcome for hen harriers.
Natural England Chairman, Andrew Sells, said:
Improving the conservation status of hen harriers across England is something I feel very passionate about. The principles of this trial have been carefully researched by those best-placed to understand the conflict which can occur between hen harriers and driven grouse moors.

It is a complicated and emotive picture and we have considered this application very carefully. Licensing this trial will allow important evidence to be gathered which, I sincerely hope, will lead to a self-sustaining and well-dispersed breeding population of these beautiful birds across England.
Other reaction to the issuing of the licence is available here.
Bird flu prevention zone extended to cover whole of England
A bird flu prevention zone has been declared across the whole of England, Chief Veterinary Officer Nigel Gibbens has confirmed today (Thursday).
Factual coverage is running online, including from Farmers Guardian, Farmers Weekly and Poultry World.
It is now a legal requirement for all bird keepers to follow strict biosecurity measures. The measure comes as 13 dead wild birds were confirmed to have the virus in Warwickshire.
Last week 17 wild birds tested positive in Dorset and a total of 31 infected birds have now been identified at that site. Defra took swift action to put a local prevention zone in the area on Friday (12 January). However, as these latest results show the disease is not isolated to a single site the decision has been taken to extend the prevention zone across the country on a precautionary basis.
It is highly expected that this is the same H5N6 strain of the virus which has been circulating in wild birds across Europe in recent months. Public Health England have advised the risk to public health remains very low and the Food Standards Agency have said that bird flu does not pose a food safety risk for UK consumers.
Chief Veterinary Officer Nigel Gibbens said:
Following the latest finding of bird flu in wild birds in Warwickshire, we are extending our action to help prevent the virus spreading to poultry and other domestic birds.

Whether you keep just a few birds or thousands, you are now legally required to meet enhanced biosecurity requirements and this is in your interests to do, to protect your birds from this highly infectious virus.
Any further updates will be published on GOV.UK.
EU plastic waste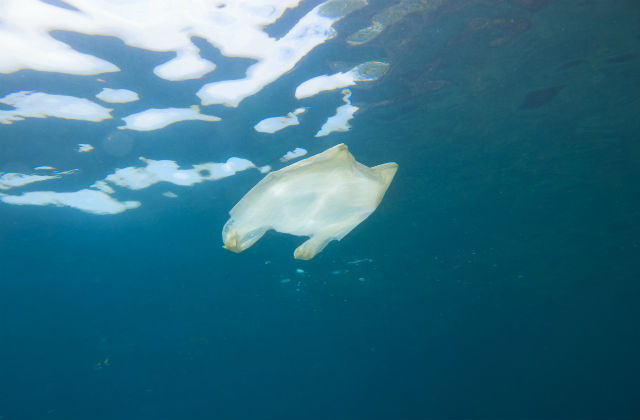 The Independent has today run a story on the EU's recent plastic waste strategy, launched earlier this week, in which it pledged to ensure plastic packaging in Europe should be recyclable or reusable by 2030.
Environmental groups, including Friends of the Earth and the WWF, have compared this to the UK's action on plastics, which they call "lacklustre" and "target light".
In fact, as recently announced in our 25 year plan for the environment, we have made it clear that reusing and recycling plastics is critical if we are to stem the damage to our seas and wider natural environment:
Our 25 year environment plan commits to eliminating avoidable plastic waste altogether by the end of 2042 – the EU strategy does not match this target.
While the EU has said it will now "take measures to restrict the use of microplastics in products", our ban on plastic microbeads in the manufacture of personal care products has already come into force, on 9 January this year.
We will shortly launch a call for evidence on how changes to the tax system or charges on single-use plastics can play a role in reducing waste.
It is not true to claim that our plastic bag charge is a result of EU regulation. We set out our plans before the EU and we have gone further than EU regulations require. More detail available here.
A Defra spokesperson said:
While it's welcome the EU is now looking at restrictions on microplastics, we have already banned plastic microbeads in personal care products – the first European country to do so.

Additionally, we don't just want to ensure plastic packaging is recyclable, we want to eliminate avoidable plastic waste altogether.

Tackling the scourge of plastic is a critical part of our Green Brexit plans.