25 Year Environment Plan published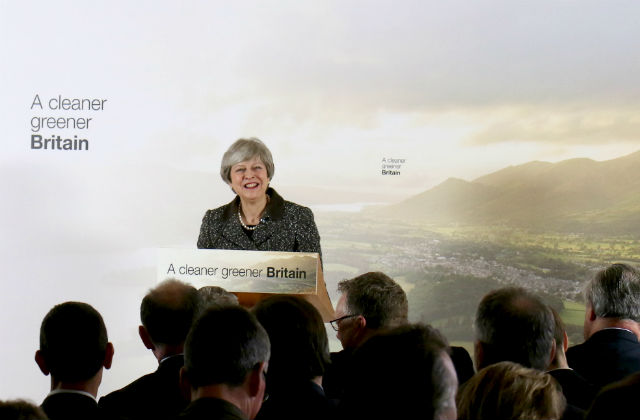 Today the Prime Minister and Environment Secretary Michael Gove launched the 25 Year Environment Plan, setting out how we will be the first generation to leave the environment in a better state than we found it.
In her major speech, the Prime Minister explained how the plan, formally named "A Green Future: Our 25 Year Plan to Improve the Environment", will achieve this by focusing on a number of key themes:
Cracking down on plastics – eliminating all avoidable plastic waste and extending the 5p plastic bag charge to small retailers
Helping wildlife thrive – creating new habitats, replenishing depleted soils, and supporting the new Northern Forest
Being a world leader in environmental protection – tackling the illegal wildlife trade, committing overseas aid to help combat plastic waste, and extending the UK's marine protected areas
Delivering a Green Brexit – consulting on a new environmental watchdog and developing a new approach to agriculture and fisheries management
Connecting people with nature – creating 'nature friendly schools' and reviewing National Parks to see how they can improve
Seeking to embed a 'net environmental gain' principle in development
There has been widespread coverage of the plan across BBC News, The Guardian, and the Daily Mail, with environmental bodies such as RSPB welcoming the ambition. While there has been some criticism about the legal footing of the plan, both the Prime Minister and Defra Ministers have been clear we will set up a new, statutory body to hold the government to account on the environment – which by definition will require legislation.
Follow us on Twitter: @defragovuk
Subscribe to the blog for email updates.