Food waste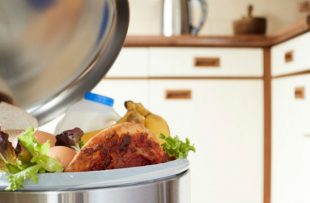 Yesterday, BBC News ran the first of two stories looking at the problem of food waste, and potential solutions.
The piece includes the work of WRAP, a circular economy and resource efficiency charity part-funded by Defra.
The organisation aims to reduce food waste by 20% by 2025 through the Courtauld agreement, of which 95% of the 2016 UK food retail market is signed up to. It also recently launched a new consumer focussed, social media campaign to tackle food waste in the home, and is working to simplify confusing date labelling on supermarket packaging.
A Defra spokesperson said:
Strong progress has been made by industry to tackle food waste in the supply chain and it goes to show that achievements can be made through working together with partners across the UK.

We all have a role to play but there is clearly more we need to do. That is why we will continue to work with WRAP to raise awareness, increase education and change people's perceptions of food waste.
Dogs Trust press release on puppy smuggling
The Dogs Trust has warned that Eastern European gangs are smuggling thousands of puppies into Britain to cash in on Christmas demand.
The story was covered by a number of national outlets, including the Daily Mail, Sky News and the Sun.
The charity has produced advice for puppy buyers to make sensible choices and avoid being tricked into buying puppies which have been illegally imported.
It is important pet owners only buy puppies from reputable sellers and check all the relevant paperwork is in place, including its health history.
We are cracking down on the abhorrent illegal trade by working with the Dogs Trust on the Dover Puppy Pilot, which takes non-compliant dogs into quarantine and finds new homes for those which are dumped at the border. As we leave the EU, we are looking at how we can further strengthen our checks.
Times coverage of alleged pig farm welfare abuses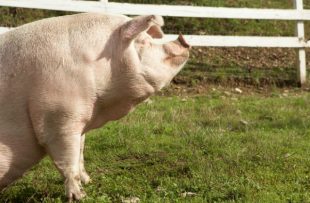 The Times has run a story about alleged animal welfare abuses on Red Tractor-assured farms.
The paper reports that Animal Equality has filmed inside four farms and obtained hundreds-of-hours of footage.
Every operational livestock farm, regardless of scale, must comply with all relevant legislation, including comprehensive environmental and animal welfare rules.
Defra's Animal and Plant Health Agency (APHA) takes potential breaches of animal welfare legislation very seriously and investigates all allegations.
We have some of the highest animal welfare standards in the world and we are going further, including raising maximum sentences for animal cruelty to five years and introducing mandatory CCTV in abattoirs.
Bathing water
Today Defra and the Environment Agency released new bathing water quality figures highlighting that England's favourite swimming spots have maintained high standards.
The latest figures releases today show that 98.3 per cent of bathing waters tested at over 400 beaches and lakes up and down the country passed tough standards this year, following 98.5 per cent last year.
There have been huge strides made since the early 1990s, when just 28 per cent of bathing waters met the top water quality standards that were in force then; now 92 per cent are rated excellent or good.
Environment Secretary Michael Gove said:
We want all bathing waters to enjoy the high quality which the 146 million visitors to Britain's beaches every year expect and we will keep working with partners to drive up standards.

Not only does our iconic coastline generate over £3.6 billion for the economy, it is a valuable part of our natural environment and we will uphold these bathing water standards as part of our plans to deliver a Green Brexit.
The Kigali amendment
Today the UK today became one of the first nations to ratify a landmark agreement that will play a major role in preventing global warming by reducing emissions from appliances such as air conditioning units and refrigerators.
The Kigali amendment to the UN Montreal Protocol commits nations to reducing hydrofluorocarbon greenhouse gases (HFCs) by 85% between 2019 and 2036.
These harmful greenhouse gases could have risen by up to 11% by 2050 and the United Kingdom is one of the first countries to approve the landmark UN agreement to help prevent that from happening.
Environment Secretary Michael Gove said:
Adopting this ambitious target marks the UK as a world leader in tackling climate change. This deal will reduce global greenhouse gas emissions by the equivalent of around 70 billion tonnes of carbon dioxide by 2050 - the same as more than 600 coal fired power stations would produce during that time.
Subscribe to the blog for email updates.