Ocean acidification on the agenda in Bonn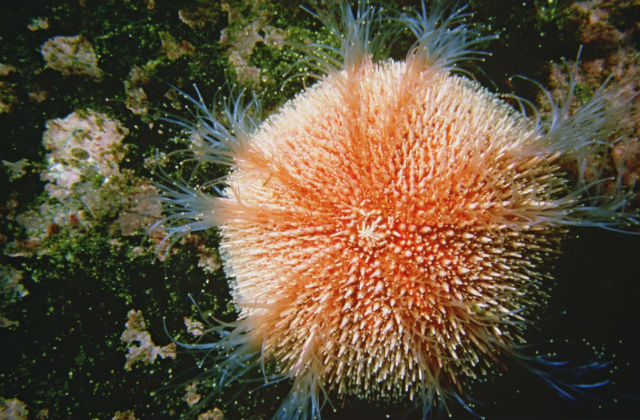 Tomorrow the Environment Minister Thérèse Coffey will head to the UN Climate Change Conference in Germany to discuss our world-class marine science and leading research into ocean acidification.
Saturday is 'Oceans Action Day' and the Minister will join leaders from around the world to address progress made on tackling climate change and its impacts on the marine environment.
The UK's Ocean Acidification research programme was set up six years ago to improve our understanding of how oceans react to increasing acidity and how marine life will cope or adapt in the future. It has been a successful scientific partnership, particularly with the German BIOACID programme – which will be presenting the findings of its research into ocean acidity in Bonn.
While in Bonn the Environment Minister will also sign the UK up to the 'Because the Oceans' declaration, an agreement due to be signed by more than 30 countries around the world for action on marine-related climate change.
Speaking ahead of the conference, Thérèse Coffey said:
Our oceans are vital to the future of our planet and home to a magnificent array of species and habitats – and I am determined to do all I can to protect this precious natural asset now and for future generations.

We continue to be a world-leader in marine science and the UK has led the way on research into ocean acidification – but it is only by working together on a global scale that we can truly protect and enhance our marine environment. I look forward to meeting with my counterparts in Bonn to explore what more we can do to help oceans and sea life flourish.
Reaction to our announcement on neonicotinoid pesticides
There has been continued coverage across national media after we announced support for further restrictions on neonicotinoid pesticides.
Matt Shardlow, CEO of Buglife, warmly welcomes the news in the Express saying Michael Gove's support for a more comprehensive ban on neonicotinoids is just the sort of decisive and science based action that the public needs to see. Craig Bennett, Friends of the Earth chief executive, welcomed the news in The Guardian and also highlighted that farmers across the UK are already finding innovative ways to successfully grow crops without neonicotinoids.
Professor Dave Goulson, from the University of Sussex took a similar line: "It is great to see the Government responding to the weight of evidence linking neonicotinoids to declines of wild insects such as bees and butterflies. We need to encourage farmers to move away from reliance on pesticides as the solution to the many problems that industrial monoculture cropping create."
Subscribe to the blog for email updates.