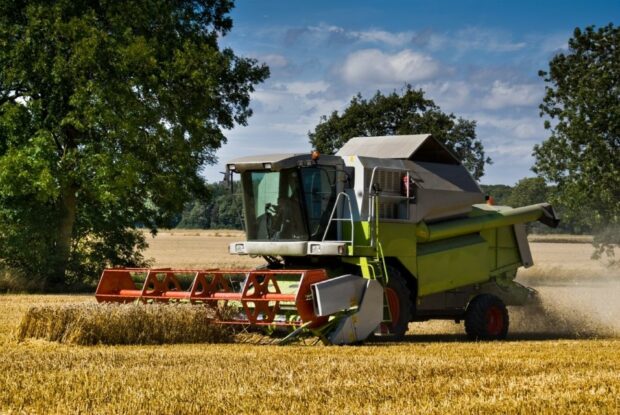 Today (31st May), the government announced that up to £30 million has been awarded to more than 50 cutting-edge farming projects that will help boost food production, move towards net zero, and create a more resilient and sustainable agricultural sector. This was announced alongside the launch of a new £12.5 million competition to kickstart even more innovative solutions for sustainable and resilient farming. The announcement received positive coverage in the Yorkshire Post, Farming UK, Agriland, and the East Anglian Daily Times. The BBC also wrote about one of the successful projects in detail.
The successful projects announced today include genetic research to reduce methane emissions from cows and the use of drones to monitor animals.
The funding is all part of the Farming Innovation Programme, run in partnership with UK Research & Innovation (UKRI) and delivered by Innovate UK, which is making £270 million in grants available before the end of the agricultural transition to fund research and development projects to help farmers and growers produce food more sustainably.
These grants, alongside the government's new flexible and accessible farming schemes, will ensure that farmers remain at the heart of the rural economy and putting food on our tables. It follows the Farm to Fork Summit earlier this month where the government announced a package of support for the farming sector, including new measures to ensure the sector remains at the forefront of adopting new technologies and techniques. This includes substantial investment to unlock the potential of precision breeding following royal assent for the Genetic Technology (Precision Breeding) Act, and a working group to bring plant breeders, food manufacturers and retailers together to agree an approach that enables these products to reach our shelves.
Secretary of State for Agriculture Thérèse Coffey said:
Farmers are always forward-looking, and innovation is key to driving forward a resilient, productive and sustainable agriculture sector that puts food on our tables whilst protecting and restoring the environment.

Alongside our new farming schemes, these grants will help to support farmers and pave the way for a technological transformation that will help produce food sustainably for generations to come.
Katrina Hayter, Executive Director Healthy Living and Agriculture of Innovate UK, said: 
The competitions once again demonstrate the sheer breadth and quality of innovation within the UK agri-food space.

We're proud to be able to help deliver these funding and partnership opportunities to the sector, bringing together farmers, growers, technologists and researchers in a common aim of making the UK food system more sustainable and resilient.

Whether improving existing production or introducing novel foods and techniques, the winners have all risen to the innovation challenge and we look forward to supporting their development further.