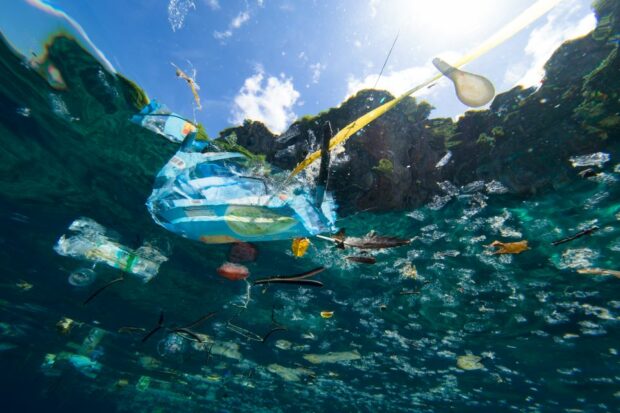 Today, the Daily Mail covered the first Intergovernmental Negotiating Committee (INC) meeting to negotiate the new legally binding treaty on plastic pollution that was held in Uruguay last week (28 November – 2 December).
The first INC meeting hosted over 160 countries and highlighted a great willingness to take transformative action to tackle plastic pollution, including in the marine environment.
At the INC, the UK continued to push for an ambitious and effective treaty to end plastic pollution, including through the High Ambition Coalition to End Plastic Pollution which now has over 50 members and seeks to:
Restrain plastic consumption and production to sustainable levels;
Enable a circular economy for plastics that protects the environment and human health;
Achieve environmentally sound management and recycling of plastic waste.
The UK continues to be at the forefront of tackling global plastic pollution, co-sponsoring the proposal to prepare the new treaty at the UK Environment Assembly in February 2022 and leading on a series of dialogue meetings to help inform the UK's negotiating position for an impactful treaty.
The UK has also taken action at home by banning microbeads in rinse-off personal care products and restricting the supply of plastic straws, plastic drink stirrers and plastic-stemmed cotton buds. Our carrier bag charge has reduced the use of single-use carrier bags in the main supermarkets by over 97%. The introduction of extended producer responsibility for packaging will ensure producers cover the costs of collecting and managing plastic waste, and our plastic packaging tax will incentivise businesses to use recycled plastic in the manufacture of plastic packaging.
The piece carried a statement from the Environment Secretary Thérèse Coffey which is pasted in full below.
Environment Secretary Thérèse Coffey said:
Plastic pollution has devastating impacts on wildlife and natural habitats worldwide. Daily Mail readers have been a vital voice in the campaign for action on plastic pollution and the Government has listened by banning single-use plastics like straws and microbeads in products such as toothpaste and shower gel.

But we now need to take action with our partners across the world to make a difference, and this week we have taken an important step forward with more than 160 countries coming together to lay the groundwork for a legally binding treaty on plastic pollution.

The UK has led the way in pushing for a treaty that will reduce the production and consumption of plastic, address plastic design, and encourage more recycling and re-use of plastic.

It's through coordinated action across the globe that we will tackle this issue and put us on the path to reducing plastic waste and protecting our natural environment.