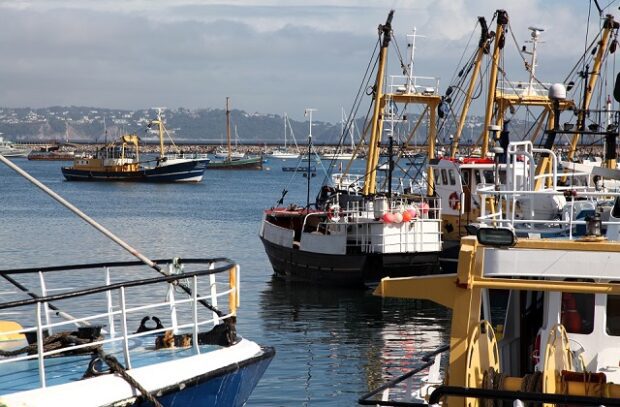 There has been a wide spread of coverage across the UK following our announcement that £20 million of funding has been awarded to winning projects that will modernise and improve infrastructure across the seafood sector, and a further £30 million now available for the next round of bidding as part of the government's UK Seafood Fund Infrastructure Scheme.
The UK Seafood Fund is a landmark government investment supporting the long-term future and sustainability of the UK fishing and seafood industry, with the infrastructure strand of the Fund helping to pay for upgrades to ports, processing and aquaculture facilities so they can meet future demand whilst also boosting jobs and economic growth.
The announcement was carried across print, online, radio and broadcast, including the Grimsby Telegraph, Press & Journal, The Argus, Business Live and Farming Online. Coverage of Fisheries Minister Mark Spencer visiting a winning project in Grimsby – HSH Coldstores - has been broadcast on BBC Look North and ITV Calendar.
Fisheries Minister Mark Spencer said:
Fishing communities are an important part of the UK's heritage and they make a valuable contribution to our economy, so we are backing them with funds to boost growth and opportunities across the industry.

This funding will ensure seafood businesses throughout the supply chain are well-equipped to keep pace with increasing demand at home and abroad, boosting production and sustainability and building a resilient sector for the future.
More information on the UK Seafood Infrastructure Scheme and the winning projects can be found on GOV UK.