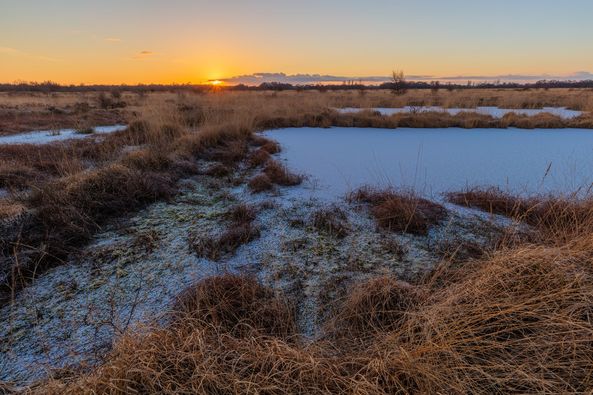 There has been coverage in the Daily Express (print, p.27), Press Association and on BBC Radio 4 Today Programme (at 06:45) reporting on the Wildlife Trusts' announcement that they have raised £25 million as part of its 30 by 30 campaign to protect a third of Britain's land and sea for nature by 2030.
This follows a press release by the Trust which claims a recent independent report found that only 3% of land in England is genuinely protected for nature, despite the Government saying that 26% of land and nature is already safeguarded.
A Defra Group spokesperson quote – below – is carried in the Daily Express stating it is creating a Nature Recovery Network across England, adding: "we will create or restore 500,000 hectares of additional wildlife-rich habitat."
A Defra spokesperson said:
"As we build back greener from the pandemic, we are determined to maintain our status as a world leader in protecting the natural environment and to leave the environment in a better state than we found it. Our Environment Bill will deliver the most ambitious environmental programme of any country on earth and drive forward action to protect nature and improve biodiversity in England.
"Defra and Natural England are bringing together partners, legislation and funding, to create a Nature Recovery Network across England. At the core of the Network will be our existing best areas for nature, including protected sites and National Nature Reserves. We will also create or restore 500,000 hectares of additional wildlife-rich habitat beyond these existing areas."
We are investing more funding than ever in nature, including through the £640m Nature for Climate Fund and the £80m Green Recovery Challenge Fund, as well as rewarding farmers and land managers for delivering environmental benefits, including mitigating and adapting to climate change and protecting biodiversity.
The Nature Recovery Network will be enabled by our new schemes that reward environmental land management: the Sustainable Farming Incentive, the Local Nature Recovery scheme and the Landscape Recovery scheme.
Starting from 2022 we will begin piloting Landscape Recovery through initiating at least 10 long-term projects. These projects will help us restore wilder landscapes and will commence between 2022-2024. We are currently proposing to open applications to sites between 500 to 5,000 hectares.