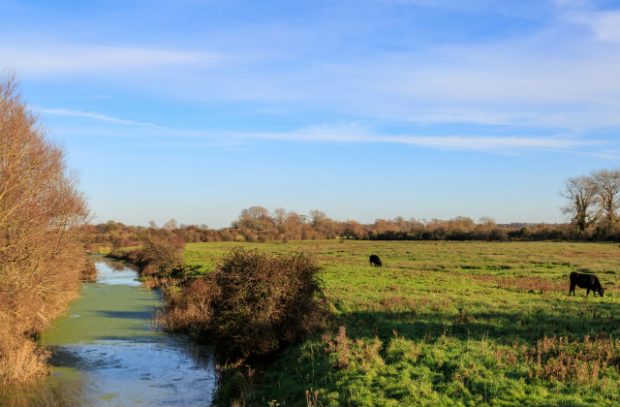 Today we're celebrating the hard work of farmers as part of this year's '24 Hours in farming' online celebration of British farmers organised by Farmers Guardian together with Morrisons.
Environment Secretary George Eustice said:
I would like to pay tribute to our farmers whose heroic efforts have ensured that our food supplies have remained resilient during this difficult time.

The events of this year have highlighted just how crucial our farmers are to this country, as they have continued to work around the clock to keep the nation fed and have even stood ready to increase production further if necessary.

I firmly believe the future of our food and farming industry is a bright one and that's why I am proud to be supporting #Farm24 today.
Farmers have worked tirelessly during this challenging time to put high quality British produce on our tables.
This is also an especially important year for our farmers, with the Agriculture Bill having completed its committee stage in the House of Lords on 28 July. It is due to pass through parliament later this year, so that we can begin to move to a fairer agricultural system in England.
This Bill will provide the opportunity to ensure food production and environmental protection go hand-in-hand, by providing grants to help farmers boost their productivity, whilst also introducing a new Environment Land Management scheme which will ensure that farmers are properly rewarded for the public goods that they deliver to safeguard our countryside.
Farming Minister Victoria Prentis said:
I am delighted to see people shining a light on the invaluable work of our farmers to feed the nation during this immensely challenging time.

We have dedicated farmers in this country, who continue to work tirelessly to not only continue to produce world-famous British food to some of the highest standards anywhere in the world, but also carrying on playing a critical role in looking after our beautiful countryside and driving up our environmental and animal welfare standards.

I have always been passionate about farming, which is why I am pleased to support this campaign from Farmers Guardian and celebrate the hard work of our farmers across all four corners of the UK.
Until 5am tomorrow, farmers will be encouraged to post content to support #Farm24 on their social media channels telling stories of how they are keeping the nation fed during these challenging times, sharing details about their farming journey or a typical day on their farm. Foodies are also encouraged to share content telling us why they are proud to buy British, highlighting their favourite lockdown recipes, pictures of wonky veg and tips for avoiding food waste.
Take a look at how you can get involved in #Farm24 through your social media account here.