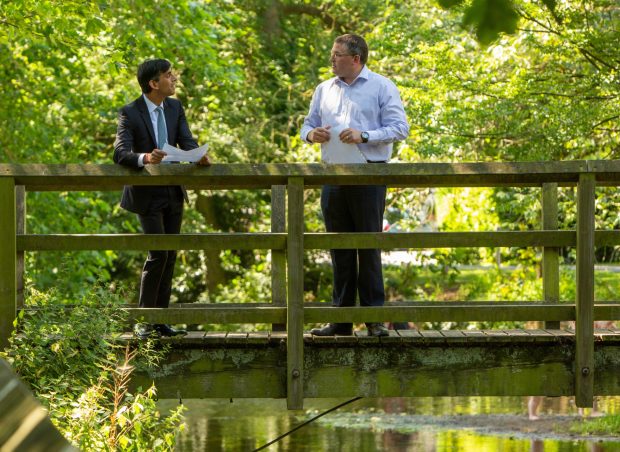 On Friday 31 July, the Chancellor and Richmondshire MP Rishi Sunak visited Stokesley, in the Hambleton district of North Yorkshire, to learn more about the town's new £3.7m Flood Alleviation Scheme. This generated positive regional coverage including pieces in The Yorkshire Post, The Northern Echo, the Evening Gazette (Gazette Live) and Hambleton Today.
During the visit, Mr Sunak was shown around areas of the town that will particularly benefit from the scheme. He also walked along the River Leven with representatives from the Environment Agency.
Once complete, the scheme will improve protection to 509 properties and provide £46 million of economic benefits over the next 50 years.
The Chancellor said: "Stokesley's 1970s-built flood defences have served the town well over the years but this scheme will improve their effectiveness to maintain the level of protection they give residents. These improvements should provide protection for another 50 years.
"The project will also have the additional benefit of helping to manage the flow of the River Leven through Stokesley creating a better habitat for wildlife."
Earlier this month, the government unveiled its long-term plan to tackle the risks of flooding and coastal erosion, ensuring 336,000 properties in England are better protected from flooding by 2027 with a record £5.2 billion investment.
The Environment Agency also published its Flood and Coast Erosion Risk Management Strategy, a blueprint setting out how it will work with communities to deliver the government's plan.
Follow Defra on Twitter, and sign up for email alerts here