Military weapons enthusiasts are first to be jailed for chemical weapons offences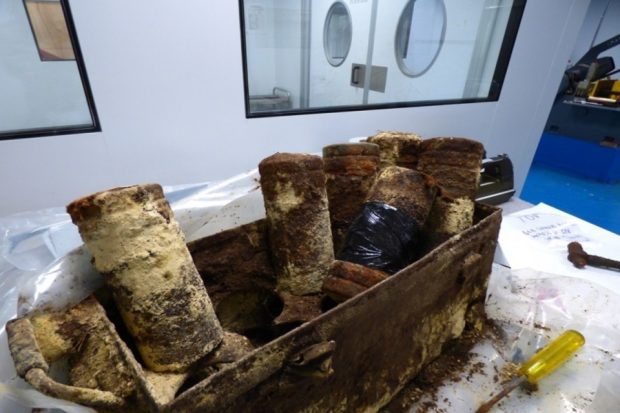 History was made on Friday 12 June as a trio of wartime memorabilia collectors became the first people in the UK to be jailed for chemical weapons offences after dumping WWII mustard gas bombs in a lake in Lincolnshire in 2017.
Having all pled guilty to environmental and chemical weapons offences, Martyn Tasker was jailed on Friday for five years for possession of firearms, plus 16 months' concurrent sentence for possession of a chemical weapon. His wife Michaela Tasker and friend Stuart Holmes were both handed a 12-month jail sentence, suspended for two years, for possession of a chemical weapon.
The sentencing received extensive print and broadcast coverage, including by the Daily Telegraph, the Daily Mail, Sky News, BBC News Online, ITV News, Lincolnshire Live, Wessex FM and the Shropshire Star.
In its role as England's environmental regulator, the Environment Agency prosecuted the trio for dumping hazardous materials likely to harm human health or pollute the environment. It marks the first time that anyone has been charged and sentenced for chemical weapons offences.
Following the sentencing, Ben Thornely, Incident Management Lead at the Environment Agency, said:
Mustard gas is extremely toxic, so dumping it in a lake near people's homes and in a popular woodland enjoyed by Scouts and dog-walkers was appallingly dangerous.

Luckily the old, corroded containers didn't leak and were safely disposed of by professionals who showed bravery, ingenuity and collaboration to keep people safe.

This incident was entirely unique, so it's satisfying the judge recognised the grave threat posed and we hope this sentence sends a clear message – we won't hesitate to take action against those who so carelessly put people and our precious environment at risk.
The court heard that in September 2017, Mr and Mrs Tasker dug up a half-buried box of mustard gas bombs in Roughton Woods, near Woodhall Spa – land which was historically requisitioned by the Ministry of Defence for military training.
The pair returned 10 days later with Stuart Holmes, who poured three bottles of mustard gas onto the ground so he could take the empty bottles home with him, along with 10 unopened canisters.  Later that day, they decided to dump the canisters in Stixwould Lake.
Authorities were alerted to the offences after Martyn Tasker sought treatment for blisters and Michaela Tasker was treated for breathing difficulties. A major operation was launched to secure the woods, lake and suspects' homes, and to recover the hazardous chemical.
Further quotes and details of the case can be found on the Environment Agency website.
Latest rod licence sales figures show increase as lockdown restrictions lifted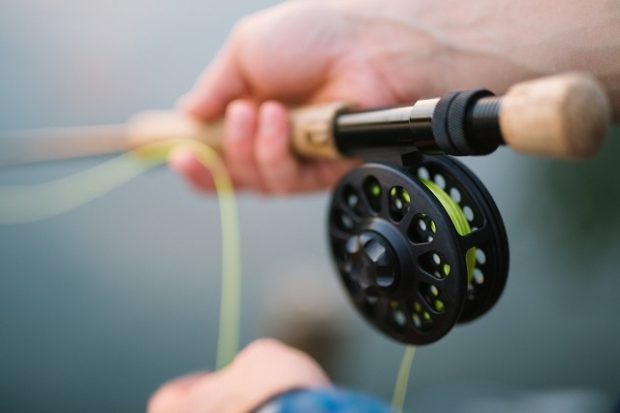 On Saturday (13 June) the Environment Agency announced new figures which showed a surge in fishing licence sales after the government lifted restrictions on outdoor activities. There is positive national coverage in The i, Daily Telegraph and the Daily Mirror. There is also coverage in the Oldham Evening Chronicle, Chester Dee Radio, Wigan Today and other local papers.
The figures showed that between 13 May 2020, when the restrictions were lifted, and 9 June 2020 over 335,000 licences were sold compared to 142,000 licences sold from the start of the year to end of March 2020, a rise of over 230% in less than two months. This also represents a rise of over 200,000 more than the same period last year.
The Environment Agency and the sport's governing body, the Angling Trust, believe the rise is due to existing anglers embracing the opportunity to start fishing again, together with those taking up the sport for the first time or returning to the sport after a long absence – prompted by the pursuit of new hobbies during lockdown.
Fishing licence income is vital to the work of the Environment Agency to maintain, improve and develop fisheries. Revenue generated from fishing licence sales is reinvested to benefit angling, with work including tackling illegal fishing, protecting habitats for fish and improving facilities for anglers.
Dr Graeme Storey, Environment Agency Acting Deputy Director for Fisheries and the Natural Environment, said:
Since the lifting of restrictions on recreational angling it has been encouraging to see not only anglers returning to the sport, but also people trying fishing for the first time. Responsible fishing is an excellent way to engage with nature and enjoy being outdoors, which in turn can provide positive health and welfare benefits. As a consequence of the revenue generated through the sale of rod licences, anglers are at the heart of protecting and improving the very things they care about.

Fishing really is an activity that most people, of any age, can participate in and enjoy. Whether looking for a moment of solitude or a family day out, I would encourage anyone thinking about it to give it a go. It is important to remember that if you decide to return to fishing or take it up for the first time, you must have a valid fishing licence and adhere to current government guidelines on social distancing.
Jamie Cook, Angling Trust CEO, said:
The Angling Trust is delighted that ministers embraced the recommendations in our When We Fish Again report and authorised an early resumption of angling in England to COVID compliant guidelines. We are also delighted to be witnessing something of a renaissance in angling with former anglers returning to the sport and newcomers trying fishing for the first time. In these difficult times we believe that our sport has much to offer in terms social, health and economic wellbeing.