British Heart Foundation campaign on air pollution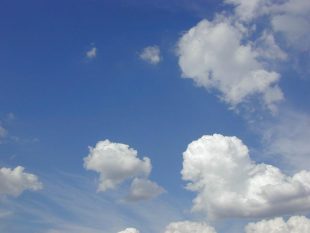 This morning there has been widespread coverage in the Times, Daily Mail, Guardian and others of warnings by the British Heart Foundation (BHF) that poor air quality could cause 160,000 deaths from heart and circulatory disease in the next 10 years unless more is done to reduce air pollution.
Launching its new "You're full of it" campaign, the charity highlights how high levels of air pollution can have a harmful effect on health, including by making existing heart conditions worse and increasing the risk of heart attack or stroke.
The government fully recognises the impact that poor air quality has on the health of people up and down the country, which is why last year we launched the Clean Air Strategy, the most ambitious air quality strategy in a generation, which aims to halve the harm to human health from air pollution.
The Environment Bill, which will be re-introduced to Parliament very soon, will also place a duty on the government to introduce a legally binding target on fine particulate matter, which will sit alongside other measures that will make it easier for local authorities to tackle air pollution in their areas.
Environment Minister Rebecca Pow said:
We all know the impact that air pollution has on communities around the UK, which is why the government is stepping up the pace and taking urgent action to improve air quality.

Alongside our Clean Air Strategy, which has been praised by the World Health Organisation as 'an example for the rest of the world to follow', our landmark Environment Bill will include a commitment to a legally binding target on fine particulate matter which will improve the quality of millions of people's lives.
Minister Rebecca Pow and EA Chair Emma Howard Boyd mark launch of £40m to upgrade Great Yarmouth flood defences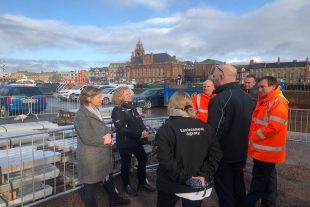 On Friday (10 January 2020) Environment Minister Rebecca Pow MP and Environment Agency (EA) Chair, Emma Howard Boyd visited Great Yarmouth to mark the start of work on a major flood defence scheme. The project will renovate flood defences protecting thousands of homes and businesses from tidal flooding for decades to come.
The visit was covered by ITV Anglia, BBC Look East, the Eastern Daily Press, Great Yarmouth Mercury, The Beach FM, Ground Engineering, Business Green and Dredging Today.
Visiting Great Yarmouth Minister Pow explained how the project to upgrade the existing flood defences will also bring a range of additional economic benefits to the town and the surrounding area.
Environment Minister, Rebecca Pow, said:
I'm delighted to be here to witness the start of work on this vital project which will see homes and businesses in Great Yarmouth better protected from flooding for decades to come.

This innovative scheme, which has received over £32 million of government funding and involves refurbishing 4 kilometres of flood defence walls across the town, will not only provide greater peace of mind to local residents but will also help secure jobs and boost economic opportunities for the town both now and into the future.
Emma Howard Boyd, Chair of the Environment Agency said:
This important project will upgrade over 4km of coastal defences for Great Yarmouth and the surrounding area, better protecting over 4,500 homes and businesses from tidal flooding.

This scheme is a prime example of how we are taking a long-term collaborative approach to tackling both the causes and the impacts of the climate emergency, ensuring that communities, homes and infrastructure are more resilient to the additional risks that the future will bring.
The work that started on Friday forms part of the Environment Agency's £2.6 billion investment in flood and coastal defences, spanning from 2015-2021 which is set to better protect over 300,000 homes.
You can see Minister Pow speaking about the project on Defra's twitter page.