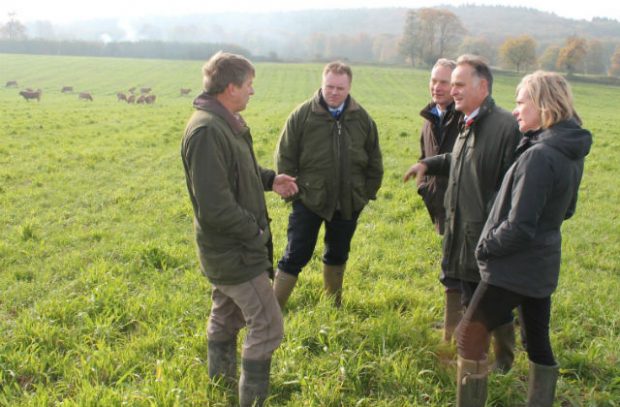 Natural England's Interim Chief Executive Marian Spain yesterday visited two Oxfordshire farms, to see first-hand the benefits for nature of agri-environment schemes.
Accompanied by representatives from the National Farmers' Union (NFU), Marian visited Mays Farm, a traditional beef and arable farm, and North Stoke Farm, a large scale arable and pig operation.
While there, Marian discussed how the Environmental Land Management (ELM) scheme will replace the existing agri-environment schemes Countryside Stewardship (CS) and Environmental Stewardship (ES) after we leave the EU.
Talking to both farmers, Marian heard different perspectives on the schemes and shared how Natural England and Defra will continue to support farmers to deliver environmental benefits alongside a profitable farming business.
Natural England Chief Executive Marian Spain said:
As important stewards of our environment, farmers play a crucial role in investing in nature's recovery. This is more important than ever as we face environmental challenges on an unprecedented scale and I particularly welcome the National Farmers Union's commitment to achieving agricultural net zero emissions by 2040.

Yesterday I met farmers in Oxfordshire to see these nature-based solutions at work and hear how Natural England can support land managers to deliver the public goods – such as new habitats for wildlife and better air quality – we all rely on.
£35 million fund to boost rural business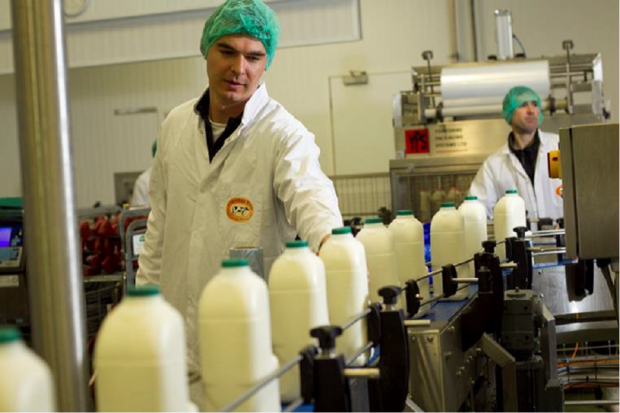 There is positive coverage today in the Yorkshire Post, Farmers Weekly, the North West Evening Mail,  Agriland, Bdaily, and PigSite of our announcement of £35 million of funding for the next round of the RDPE Growth programme.
From Monday, rural start-ups and businesses, including farmers looking to diversify, will be able to apply for grants to purchase state-of-the-art equipment and machinery to grow their business or open up opportunities for tourism. For this funding round, the threshold for minimum grants has come down from £35,000 to £20,000, meaning that more small or micro-businesses can be eligible for a grant for their projects.
We also announced that £5 million of this funding would be set aside for Cornwall due to its special status as a 'Less Favoured Region', which has been covered positively in the Falmouth Packet his morning. An interview with Farming Minister George Eustice announcing this funding for the region will be aired on BBC Radio Cornwall later today during the drivetime programme between 5pm and 6pm.
To date, the scheme has granted £99 million to 546 local businesses across England, creating 3,771 new jobs in rural areas.
Farming Minister George Eustice said:
Our dedicated fund for rural businesses has created more than 3,700 jobs and supported a diverse group of businesses, tourism operations and start-ups to unlock their full potential.

This next round of funding will help more businesses to grow and local areas to prosper – and I would urge any rural enterprise to look into what this scheme could do for them.

I would also encourage farmers to consider how they might use this funding to branch out and diversify their businesses, making the most of emerging trends and tastes and looking ahead to new opportunities.
Paul Caldwell, Chief Executive of the Rural Payments Agency, said:
The Growth Programme provides funding to the 98% of the rural economy in England that isn't directly engaged in farming. From heritage railways to creameries and vineyards, small and micro-businesses have benefited from the investment available under the Growth Programme in recent years.

We are looking to support applications from businesses with ambitious plans to grow their business and provide wider benefits to their local community.

I would urge all interested applicants to submit their expressions of interest as soon as possible to ensure they have plenty of time to complete a full application if their project is assessed to be eligible.