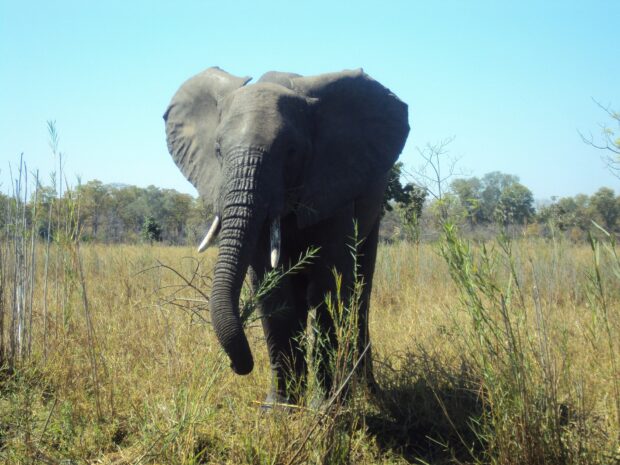 There is positive coverage of the Duke of Sussex's visit to Malawi to see counter-poaching training exercises between African Park rangers and the British Army, including in The Sun, Daily Mail, Mirror, Evening Standard, BBC News, and ITV News.
The counter-poaching ranger partnering programme is funded by the Department for Environment, Food and Rural Affairs (Defra) and delivered by the British Army. The programme aims to help reduce poaching at source by further improving rangers' patrolling effectiveness and information sharing-skills, whilst the Army gains valuable experience in bush-craft from the rangers.
The joint-demonstration took place in Liwonde National Park which had suffered from high poaching of its wildlife prior to 2015. The British Army has over 200 rangers - and thanks to effective management and an overhaul of law enforcement - no high-value species have been poached in the Park since 2017.
International Environment Minister Zac Goldsmith said:
Wildlife crime doesn't respect borders so we need to share skills and expertise worldwide. Our hugely successful ranger programme has helped disrupt poaching and smuggling across borders.

Tacking this appallingly destructive trade is a priority for the UK government, and today I want to celebrate and thank the rangers who perform this essential work.
Craig Reid, Park Manager of Liwonde National Park:
Well managed protected areas offer vital opportunities to conserve biodiversity, protecting species at their source while simultaneously improving security and driving socio-economic development to benefit hundreds of thousands of people in Africa.

The progress we have achieved together in restoring Liwonde, which has seen poaching dramatically reduced, key species returned and the park revitalised, is a testament to the Malawi Government's leadership, and to the power of partnerships in allowing us to continue to grow our impacts so that both people and wildlife can thrive.
Last week, the UK Prime Minister announced a £220m biodiversity fund dedicated to saving the world's most endangered animals.
We are combating the illegal wildlife trade by addressing demand reduction, strengthening enforcement and criminal justice, and providing alternative livelihoods for people around the globe. This latest boost in funding will help to strengthen existing work and allow more projects to be started through our Illegal Wildlife Trade Challenge Fund and the Darwin Initiative to protect nature for generations to come.