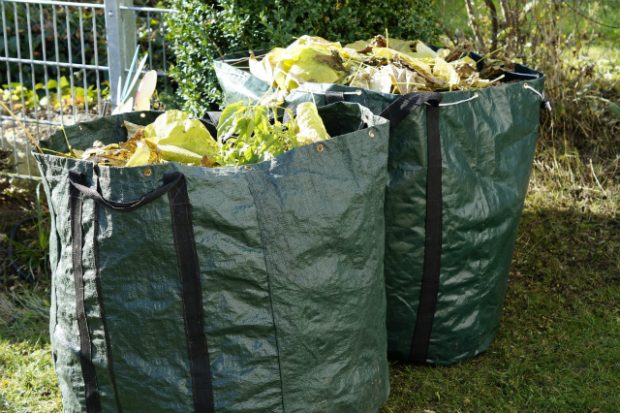 Today's Telegraph looks at new figures from the Gardeners Club, which show more than half of local councils in the UK now charge an annual fee for collecting garden waste from people's homes.
Defra provided a response to the Telegraph, but this isn't carried in today's paper.
Currently, collecting garden waste is not a statutory service which councils have to provide. However, garden waste contributes significantly towards progress on meeting weight-based recycling targets, both for local councils and the country as a whole. From an environmental perspective, it is also important that it is recycled or home composted, rather than sent to recovery or landfill.
Whilst the government retains the view that a free collection would be the most effective way of ensuring this, we have noted that stakeholder respondents to our recent consultation on this matter were generally not supportive, with particular opposition from local authorities. We will therefore give further consideration to the costs and benefits of these measures before making a final decision on whether garden waste collections should be free of charge, or whether charging should be a matter for local decision making.
 A Defra spokesperson said:
People want to play a part in helping to protect our environment by reusing and recycling more – that includes recycling their garden waste.

We also want to see garden material being reused or composted, rather than ending up in landfill, which is why we have consulted on the introduction of a free garden waste collection service across all councils. We are carefully considering a wide range of views before making final decisions.
You can read a summary of the responses to our consultation on GOV.UK.
IPCC Oceans Report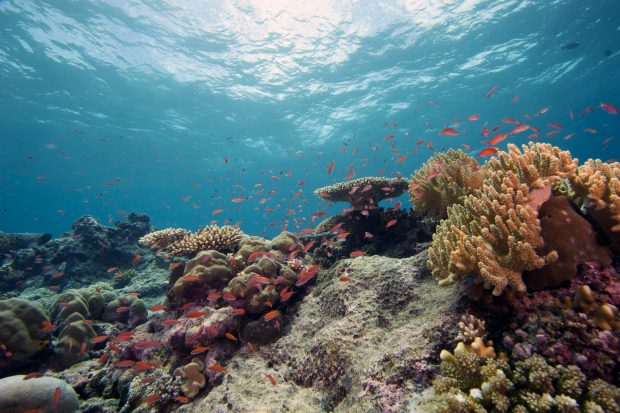 As world leaders met for the UN General Assembly Climate Summit yesterday, the Intergovernmental Panel on Climate Change (IPCC) published a report looking at the impact of climate change on the world's oceans. The report sets out the extent to which sea levels are predicted to rise by the end of the next century, with the potential for increased levels of flooding and coastal erosion.
The report also highlights the need for a global effort to cut emissions to help reduce the impacts of rising sea temperatures on marine life, including for coral and fish populations. It also highlighted the need for greater protections for the world's ocean to safeguard against the worst impacts of climate change.
The report received widespread media coverage with the Telegraph, The Daily Mirror including coverage of the UK's Global Ocean Alliance launched at UNGA on Tuesday to protect at least 30% of the global ocean within Marine Protected Areas (MPAs) by 2030.  There was also prominent coverage on BBC News Online, Sky News, Guardian, Independent, Financial Times and the Daily Star (p.11).
Responding to the report, a government spokesperson said:
 We recognise the urgency to act on climate change which is why we are the first major economy to legislate for net zero emissions by 2050 - ending the UK's contribution to global warming.

Warming seas, rising sea levels, flooding and coastal erosion can all have terrible consequences for people, businesses and the environment. That's why we are investing £2.6 billion over six years to better protect our communities from flooding and erosion and are calling for countries around the world to join us in pledging to protect at least 30% of the global ocean under marine protected areas by 2030.
Emma Howard Boyd, Chair of the Environment Agency said:
We welcome this report as an important contribution to our work to better understand the impacts of climate change on our coastline. The climate emergency means we are faced with rising sea levels and more frequent and intense flooding and we must act now to adapt to these challenges.

As set out in our draft Flood and Coastal Erosion Risk Management Strategy, we must continue investing in our flood and coastal defences whilst also ensuring that our homes, businesses and infrastructure are resilient to the increasing risks that climate change will bring.
The UK is at the forefront of global efforts to protect the marine environment and is encouraging countries to join its coalition to protect at least 30% of the global ocean within Marine Protected Areas (MPAs) by 2030, as announced by the UK at the UN General Assembly on Tuesday 24th September 2019. In July 2018 the government also published its second national adaptation programme which sets out what government and others will be doing over the next 5 years to be ready for the challenges of climate change.
The government is already investing £2.6 billion over six years, delivering more than 1,000 projects to better protect 300,000 homes from flooding and coastal erosion. By the end of this year, the government will set out its policies to better prepare the country for flood and coastal erosion in a government policy statement. Informed by this policy, the Environment Agency will update its national strategy for flood and coastal erosion risk management, which sets out a long term plan for tackling, preparing for and adapting to the additional risks that climate change will bring.