The government awards £4 million to redistribute surplus food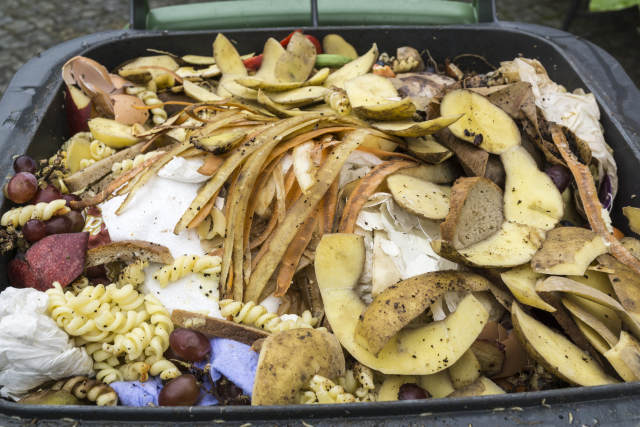 BBC Radio 4's Today Programme interviewed Environment Minister Thérèse Coffey this morning to hear more about the government awarding more than £4 million to four redistribution organisations across England today to help overcome barriers to getting food currently going to waste onto people's plates.
The successful bids – from Fareshare, Company Shop Group, The Felix Project and Food Works Sheffield – will receive funding through the first tranche of a £15 million scheme launched in January by Environment Secretary Michael Gove.
Speaking about the grant Environment Minister Thérèse Coffey said:
Food waste is unnecessary and morally unforgivable. We must end it, and our £15 million fund is a true game-changer in making that happen.

I am thrilled that this first round of funding will allow these terrific projects to redistribute even more perfectly good food, making sure it ends up where it belongs - on people's plates and stomachs.
The Environment Minister also spoke a major event 'Step up to the Plate' at London's prestigious Victoria and Albert Museum, which will be hosted by the Environment Secretary and the government's Food Surplus and Waste Champion Ben Elliot on Monday 13 May.
The government is committed to being a world-leader in tackling food waste. Earlier this year the government launched a £15 million scheme to tackle food waste, building on its landmark Resources and Waste Strategy which sets out how the government will introduce annual reporting of food surplus and waste by food businesses. The first round of successful applicants will be announced shortly. Should progress be insufficient, we will consult on legal powers to introduce mandatory targets for food waste prevention.
The Resources and Waste Strategy also sets out how the government will ensure weekly collections of food waste, which is often smelly and unpleasant, for every household – restoring weekly collections in some local authorities, subject to consultation.
Launch of new Systems Research Programme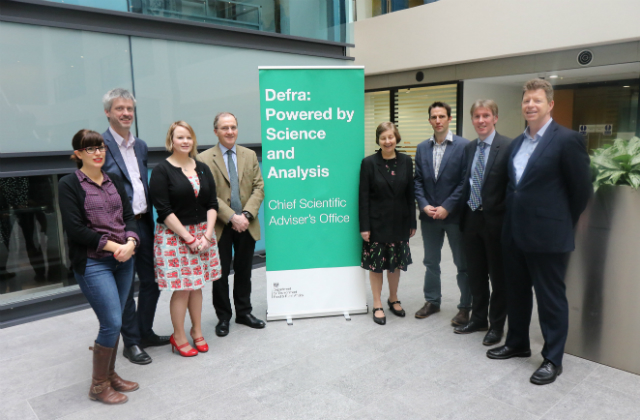 There has been trade media coverage in Ends Report, FarmingUK and Agriland of our announcement to appoint six new academic fellows to inform Defra policy making.
The new Systems Research Programme will look at some of the UK's most pressing environmental issues to inform and shape key future policy decisions. The Fellows will focus on five key areas: Rural Land Use, Food, Air Quality, Marine, and Resources and Waste.
The Programme will be led by Professor Ian Boyd, Defra's Chief Scientific Adviser, and will be delivered in close partnership with the research community. The new project will support Defra's extensive EU Exit work and will ensure that future policies are informed by the best possible research.
Professor Ian Boyd, Defra Chief Scientific Adviser said
The Systems Research Programme breaks new ground by taking a systems approach to understanding the key policy questions across the Defra group to deliver innovative, evidence-based solutions for the future.

This is a very busy and exciting time for policy making in Defra. This programme gives us the chance to concentrate on the UK's priority environmental issues and use the best possible science to inform our solutions.

I look forward to working across the Defra group and the wider science community on this programme.
The newly appointed Fellows are:
Design Authority– Professor Tom Oliver, University of Reading (School of Biological Sciences);
Air Quality system – Dr Sarah Moller, University of York (National Centre for Atmospheric Science);
Food system – Professor Bob Doherty, University of York (York Management School)
Marine system – Dr Abigail McQuatters-Gollop, University of Plymouth (Marine Conservation);
Rural Land Use system – Dr Pam Berry, University of Oxford (Environmental Change Institute);
Waste and Resources system – Professor Frank Boons, University of Manchester (Sustainable Consumption Institute).