Environment Secretary at Waste to Wealth summit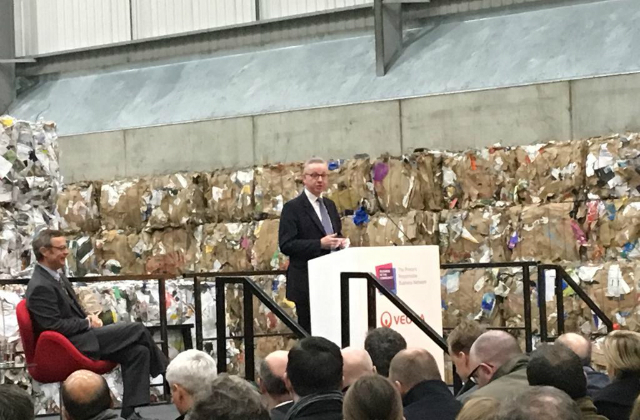 HRH Prince Charles and Environment Secretary Michael Gove addressed the 200 leaders from business, government, and academia who came together at today's Waste to Wealth summit, promoting the value of working collectively to double the nation's resource productivity and eliminate avoidable waste by 2030.
The summit was trailed this morning on BBC Online, BBC Radio 4's Today Programme and BBC Breakfast. It was held at Veolia's recycling centre in London, and convened by Business in the Community – HRH Prince Charles' Responsible Business Network.
Environment Secretary Michael Gove said:
"I commend Business in the Community, and the companies committing to work towards a more circular economy. We need to cut avoidable waste and start looking at the waste we do produce as a valuable resource.
"Today builds on the excellent work that HRH the Prince of Wales has done to raise environmental issues over many decades and help to drive real change.
"By working together we can all play a part in eliminating unnecessary waste to leave the environment in a better state for future generations."