Government confirms plans to extend plastic bag charge to all retailers
Government has outlined plans to extend the single-use plastic bag charge to all retailers not just big businesses, to help fight the global scourge of plastic pollution. The announcement was covered widely and positively across national media with reports in the i, the Mirror, Sky News, Express the Times, and BBC News at 10.
A consultation will launch later this year and will also explore the possibility of increasing the 5p minimum charge to encourage further behaviour change, potentially doubling it to at least 10p, to help tackle the scourge of single-use plastic items in our seas and rivers.
The move follows the success of the 5p charge introduced in 2015, which has seen plastic bag sales in major supermarkets drop by 86%. This is equivalent to just 19 bags in 2016/17 per person in England, compared with 140 bags each before the government introduced the charge.
Prime Minister Theresa May said:
We have taken huge strides to improve the environment, and the charge on plastic bags in supermarkets and big retailers has demonstrated the difference we can achieve by making small changes to our everyday habits.

I want to leave a greener, healthier environment for future generations, but with plastic in the sea still set to treble we know we need to do more to better protect our oceans and eliminate this harmful waste.
The news came during the Prime Minister's visit to Kenya, where she announced a further six African Commonwealth Countries (Seychelles, Mauritius, Sierra Leone, Mozambique, Namibia and the Gambia) have now joined the Commonwealth Clean Oceans Alliance (CCOA), pledging their support to end the scourge of plastics in our oceans.
Environment Secretary Michael Gove said:
We are committed to being a global leader in tackling plastic pollution. It blights our seas and land and chokes our wildlife.

Thanks to the public's support, our plastic bag charge has been hugely successful. It has taken 13 billion plastic bags out of circulation in the last two years alone.

Today we are building on that success to ensure we leave our environment in a better state than we inherited it.
Today's announcement is the latest move in the government crackdown on plastic, following the plastic microbeads ban hailed as one of the world's strongest bans, and pledges earlier this year to introduce a deposit return scheme do drive up recycling of single use drinks containers, and plans to ban the sale of plastic straws, stirrers, and plastic-stemmed cotton buds, subject to consultation. The government recently ran a call for evidence on using the tax system or charges to address single-use plastic waste, which attracted record-breaking public support for reducing single-use plastics and boosting recycling through the tax system. The Government is considering a number of options, including taxes or charges on specific plastic items which are commonly used on-the-go and littered.
Farmers, growers and processors asked for views on AHDB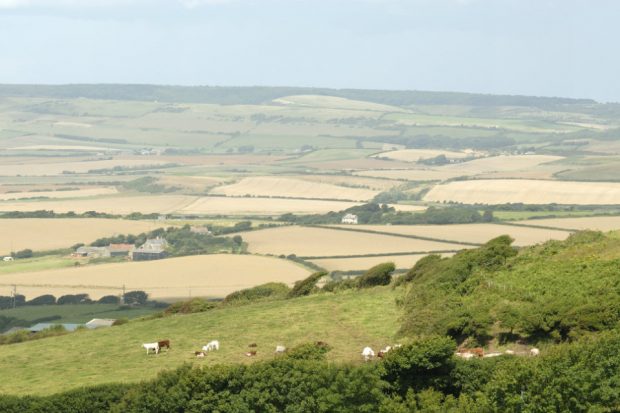 Today (31 August) we have launched a 10-week exercise seeking the views of farmers, growers, processors and industry representatives on the role of the Agriculture and Horticulture Development Board (AHDB).
As we leave the European Union, there is an opportunity to ensure that the sectors that AHDB cover are as competitive as possible. The review will look at the AHDB's purpose and priorities, its strengths and where improvements need to be made.
Farming Minister George Eustice said:
At a time when we are designing a new agriculture policy from first principles, now is also a good time to review the role and function of this agricultural and horticultural levy body.

The AHDB collects around £60 million a year in statutory levy from farmers and growers and currently uses that money for a range of purposes to support these sectors.

This request for views is an opportunity for levy payers to have their say about the role and function of the various components of the AHDB in the future.
The AHDB is the UK's statutory levy board and is funded by farmers, growers and others in the supply chain. This exercise, which closes on the 9th November, covers England, Scotland, Wales and Northern Ireland.
Government inspires new generation of leaders to join fight against plastic pollution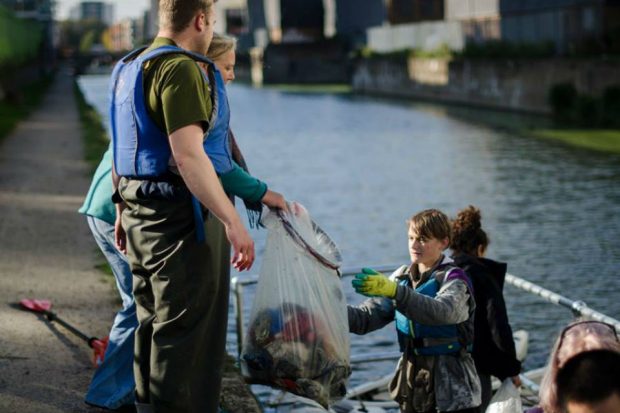 The Prime Minister has pledged almost £40,000 for the creation of a new Girl Guides and Scouts Plastic Challenge Badge, to inspire a new generation of leaders in the fight against plastic pollution.
Announced yesterday during her visit to Africa, the badge will inspire an estimated 50,000 young people in Kenya and two further African countries to better understand the importance of reducing plastic consumption and consider alternatives to single-use plastic.
Closer to home, the government also announced a partnership with UK Scouts to harness the enthusiasm of young people in the UK and inspire a new generation of leaders. Through a new Plastics and Marine Environment Activity Pack and international exchange programme with Kenya, Scouts across the country will join together to tackle plastic pollution.
Commenting on the new partnership with UK Scouts, Environment Minister Thérèse Coffey said:
"Plastic pollution is one of the greatest environmental challenges of our time and we all have a role to play in turning the tide on single-use plastic in our oceans.
"This new partnership will help mobilise Scouts to take action and inspire a new generation of leaders in kick-starting behaviour change towards single-use plastics."