Brave Finn visits Defra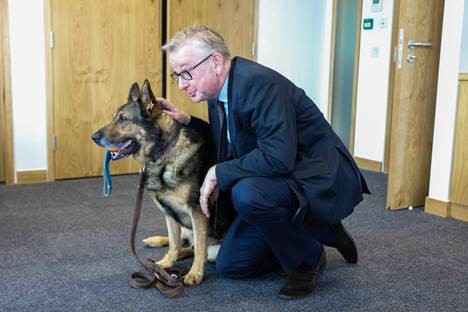 Environment Secretary Michael Gove today met heroic police dog Finn and his handler PC Dave Wardell.
Finn was stabbed in 2016 when apprehending a suspect in the course of his duties. He received serious injuries but fought back to recover and returned to duty before later retiring.
The attack inspired the Finn's Law campaign to change the statute book to give courageous service animals like Finn greater protection.
The proposed legislation will remove a section of the current law of self-defence, often used by those who harm a service animal.
This change, coupled with the Government's plans to increase maximum sentences for animal cruelty offences to five years in prison, will make sure those who harm service animals are punished accordingly.
A Bill proposing amending the Animal Welfare Act 2006 to address concerns on an existing section where a defendant accused of causing unnecessary suffering to an animal can claim they were protecting themselves and justified in using physical force against a service animal was taken up by Sir Oliver Heald MP.
Environment Secretary Michael Gove said:
It was a privilege to meet Finn and PC Dave Wardell this morning to hear their story firsthand.

Every day service animals dedicate their lives to keeping us safe, and they deserve strong protections in law. We will continue working with Sir Oliver Heald MP and the Finn's Law campaign to achieve this.

This Government is committed to raising the bar on animal welfare, whether it be for our beloved pets, brave service animals or on farms.
The Bill received its Second Reading on 6 July and is now awaiting a date for Committee Stage.
Sunday Times coverage on water meters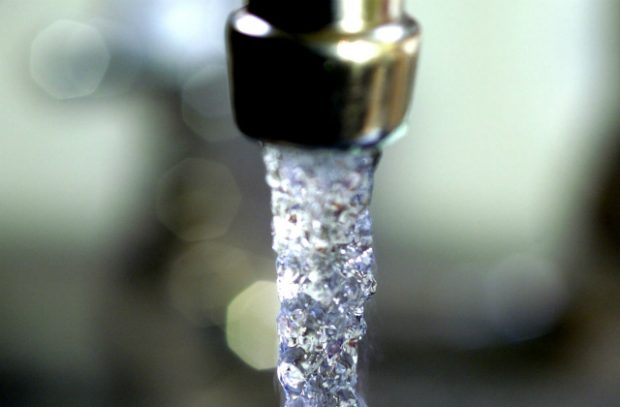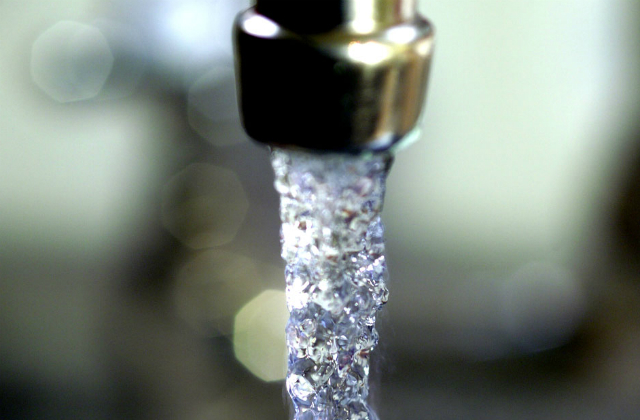 Yesterday's  Sunday Times included an article on water metering.
The article's headline suggested households with water meters can expect to pay up to 60% more for their water supply. However, the situation is much more complex than the article suggested.  Comparisons made in the article between metered customers and unmetered customers in different water companies are not appropriate.
Water companies face a variety of issues such as the age and make-up of their network and the differing challenges they face in delivering a service. This means every water company bears different costs and therefore charges different prices for the services they provide. Ofwat, the water industry's independent economic regulator, regulates the prices water companies charge their customers, ensuring they are fair, and sets an overall cap on the total amount each water company may recover from their customers to run its business efficiently.
Any comparisons should be made between metered and unmetered customers in the same company area to provide a more accurate picture of the situation.
The government's strategic policy statement to Ofwat challenges the industry to reduce leakages and to provide the tools to enable customers to become more water efficient, helping to secure a sustainable water supply for the future.
Metering is one way of reducing demand while reducing average water bills, as on average metered customers use less water.  It is also important to note that while metering has increased, average water and sewerage bills fell in real terms from £420 in 2009-10 to £395 in 2017-18.
The industry is also required to protect vulnerable customers. All companies offer a range of support for those who may be struggling with their bills, such as social tariffs, various payment options, customer assistance funds and information about water efficiency advice and products. The government welcomes innovative approaches to metering which increase coverage whilst providing value for money to customers and protecting the vulnerable.