Government commitment on cleaner road vehicles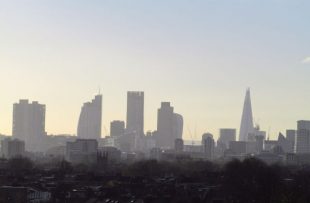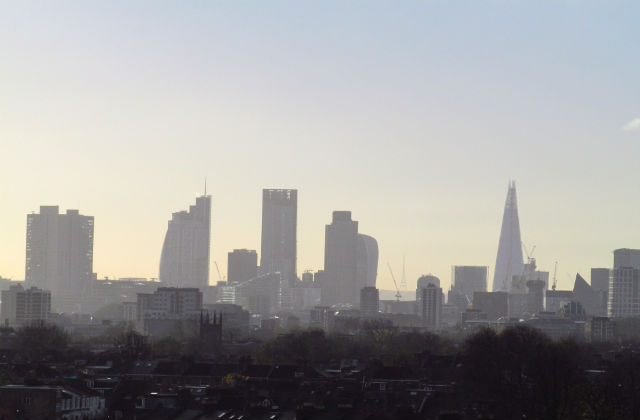 Air quality has improved significantly but there is still much more to do. In July 2017, the Government published the UK Plan for Tackling Roadside Nitrogen Dioxide Concentrations.
This included the commitment that the government will end the sale of new conventional petrol and diesel cars and vans by 2040. 
This commitment remains in place, contrary to some speculation.  
It puts the UK among the most ambitious countries in tackling pollutions from vehicles worldwide. 
In fact, most comparable economies – including the USA, Germany, Australia and the majority of the EU – are yet to set any date for banning diesel cars and vans. Only five countries outside of the UK are committed to acting more quickly: Ireland, Holland, India, Norway and Israel. 
Environment Secretary Michael Gove said:
"We have a clear commitment to clear up the nation's air, as set out in the roadside emissions plan last July."
 "We have put in place a £3.5bn plan to reduce harmful emissions and will introduce primary legislation to clean up our air. By ending the sale of conventional new diesel and petrol cars and vans by 2040, we are acting faster than almost every other major developed economy." 
Minister Eustice bids good luck to farming charity bike ride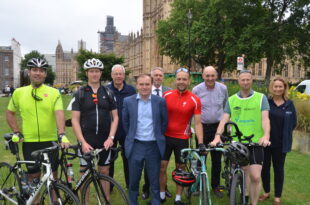 This morning Minister Eustice met the farmers and growers set to embark on a combined 3,700 mile bike ride across the UK, with the ambition to raise £100,000 to support farmers facing mental health issues.
The UK's Grain and Feed Merchants began their journey outside the Houses of Parliament in Westminster today (Wednesday 20 June) in aid of the Farming Community Network.
At the start of the bike ride, Farming Minister George Eustice said:
"The Farming Community Network provides farmers and their families with vital support in times of need.
"It's fantastic to see so many people supporting such a worthwhile cause and I wish everyone taking part the very best of luck."
Find out more about the GAFT charity bike ride here.
Celebrating British Flowers Week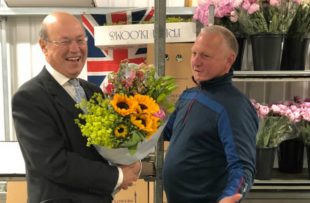 The beauty and delightful scents of Britain's cut flowers are being celebrated by florists and flower markets across the country as part of British Flowers Week.
Now in its sixth year, the annual event was started by the New Covent Garden Flower Market to shine the spotlight on British blooms - an industry worth £2.2 billion to the UK economy.
As part of the celebrations, Lord Gardiner visited the early morning market today, where he spoke to traders about the revival in people buying more British flowers – largely down to a consumer desire to purchase seasonal goods and limit their impact on the environment.
Defra Minister, Lord Gardiner said:
"British Flowers Week is all about celebrating the cut flower industry and I was delighted to join in the celebrations at the New Covent Garden Flower Market today, meeting flower sellers and learning about this flourishing industry.
"British blooms are known world-wide for their variety, quality and beauty and whether it be Stocks, Peonies or Sweet Williams, there is a wealth of flowers available from British growers all year round. This British Flowers Week I urge everyone to support local growers and buy flowers that have been grown, not flown."
Bridging payments for Countryside Stewardship customers

Today, we have confirmed that Countryside Stewardship (CS) Mid Tier agreement holders who claimed in 2017 for their revenue payment will receive a bridging payment by the end of June if they have not been paid by 21 June 2018.
 A bridging payment is an interest-free loan to customers in advance of their full year payment. Customers will receive 75% of the current estimated value of their CS 2017 revenue claim. When the full payment is processed and made, the amount paid through the bridging payment will be held back.  
While some 82% of 2017 CS claimants have already received a payment, bridging payments are being made to ensure that the remaining 18% of farmers and land managers are not left out of pocket for the work and time they have invested.
Letters and emails are being sent to farmers and land managers awaiting payments this week, with a reminder to make sure bank account and contact details on the Rural Payments Service are up-to-date so that bridging payments can be made successfully.
The Rural Payments Agency (RPA) is administrating the payments on behalf of Natural England. This comes ahead of administration work on agri-environment schemes transferring to the RPA later this year.