Rapid introduction of Ivory Bill to Parliament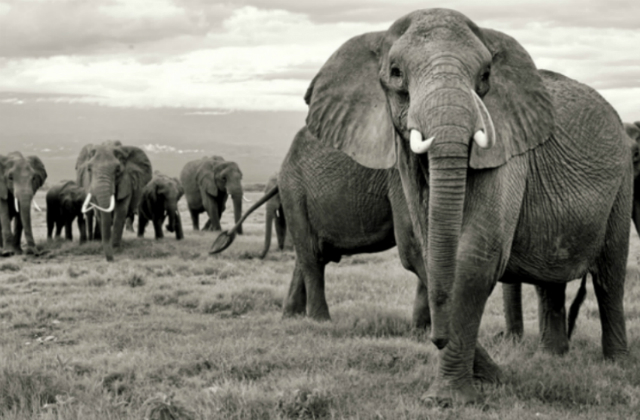 Today the Ivory Bill will be introduced to Parliament and there has been coverage of this latest stage of the legislation to implement a UK sales ban on ivory in the Independent.
The introduction of this Bill means that robust measures set out last month by Environment Secretary, Michael Gove are a step closer to becoming law, and helping to protect elephants for future generations.
The Bill covers ivory items of all ages, not only those produced after a certain date, subject to some narrow, carefully-defined exemptions. The maximum penalty for breaching the ban will be an unlimited fine or up to five years in jail.
This latest progression of the Ivory Bill to Parliament follows widespread engagement with environmental groups and the antiques trade sector as well as the general public. More than 70,000 people and organisations responded to Defra's consultation on an ivory ban late last year, with over 88 percent of responses in favour measures to ban ivory sales in the UK.
Environment Secretary, Michael Gove said:
Elephants are one of the world's most iconic animals and we must do all we can to protect them for future generations. That's why we will introduce one of the world's toughest bans on ivory sales. The overwhelmingly positive response to our consultation shows the strength of public feeling to protect these magnificent animals.

We have acted quickly in introducing this Bill, less than six weeks after publishing our consultation responses. I hope this serves as a clear sign of our global leadership on this vital issue.
Darwin Initiative delivers international biodiversity benefits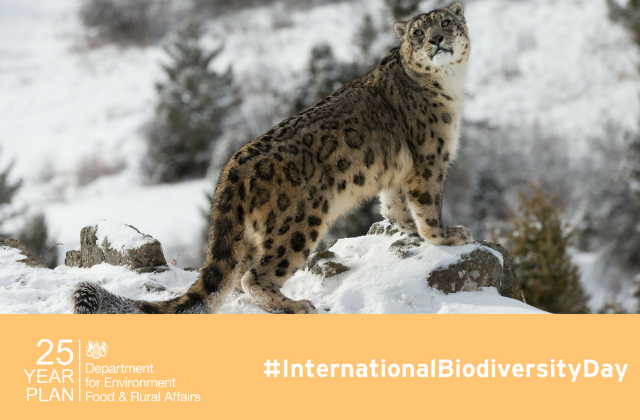 The UK Government has announced the latest round of successful funding bids from the Darwin Initiative to deliver on flagship commitments set out in the 25 Year Environment Plan.
Environment Secretary, Michael Gove, awarded a total package of £10.6 million to 52 projects over the next three years from across the globe that will support and enhance biodiversity.
Since 1992, the Darwin Initiative has funded 1,055 projects from 159 countries, with a value of £140 million.
Environment Secretary, Michael Gove said:
Through the Darwin Initiative, we are driving change to protect and enhance international biodiversity. Our 25 Year Environment Plan has set the priorities for funding and demonstrates the UK's global leadership.
There has been coverage in specialist media including Government Europa, Devdiscourse and Energy Live News.
One of the projects to receive funding is 'Biodiversity and Agriculture: addressing scale insect threats in Kenya' and will be led by the Natural History Museum.
Sir Michael Dixon, Director of the Natural History Museum, said:
The role of the Natural History Museum is to inform debate, empower better decisions and lead progress in natural science – sustaining and improving life on Earth. The funding we have received through the Darwin Initiative is allowing us to do just that.

"We have participated in 44 Darwin-funded projects to date, from fellowships and awards to major projects. The latest funding is allowing us to collaborate with expert partners in Kenya to help communities better identify, target and respond to invasions of scale insects. These pests damage native trees and crops in Kenya and can cause up to 91 per cent of crop losses but often pesticides are misapplied, damaging both crop yields and the environment. This project will empower communities to improve agricultural practices and protect the nature around them.
A full list of projects, including a number of small schemes, to be supported by the Darwin Initiative is available on GOV.UK.
Environment Agency calls for action on water efficiency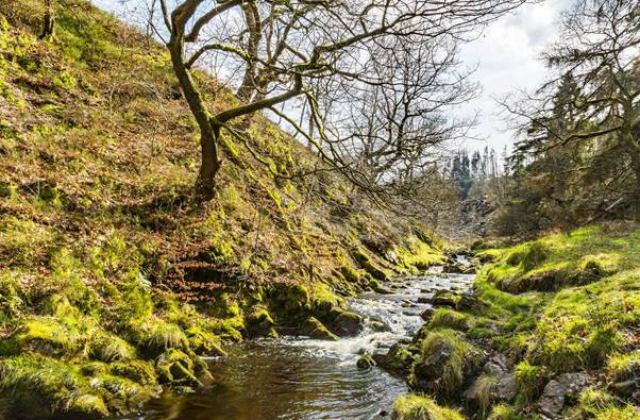 Today the Environment Agency has published the first major report on water resources in England. The report states that climate change and demand from a growing population are the biggest pressures on the availability of water. Without action to increase supply, reduce demand and cut down on wastage, many areas in England could see significant supply deficits by 2050 – particularly in the south east. You can read the press release here.
There has been coverage on the BBC Radio 4 Today Programme, BBC News Online, The Telegraph, The Guardian, The Times, The Independent, ITV News, The Huffington Post, The Evening Standard, Business Green, the Engineer, the Express and the Mirror.
The State of the Environment: Water Resources report highlights unsustainable levels of water abstraction, leakage from water companies – currently estimated at 3 billion litres per day – and demand from industry and the public as three of the issues to tackle in order to protect the water environment.
Emma Howard Boyd, Chair of the Environment Agency said:
We need to change our attitudes to water use. It is the most fundamental thing needed to ensure a healthy environment but we are taking too much of it and have to work together to manage this precious resource.

Industry must innovate and change behaviours in order to reduce demand and cut down on wastage – and we all have a duty to use water more wisely at home.

With demand on the rise, water companies must invest more in infrastructure to address leakage instead of relying on abstraction and the natural environment to make up this shortfall.
It was reported on the BBC news at lunch time that 'Ministers say they will set a target for the amount of water each of us should consume.' This is not the case. Our 25 Year Environment Plan sets out "an ambition to reduce individual water use – on average currently 140 litres per person each day - by working with industry to set a personal consumption target and identify and implement the measures necessary to meet it."
We are continuing this work with industry – and we'll update in due course. This work is about helping people to use water more responsibly, not penalising people or setting individual limits on how much they can use.