On the blog today we look at Defra's involvement in International Women's Day and the EU's access to UK waters after Brexit.
Defra celebrates International Women's Day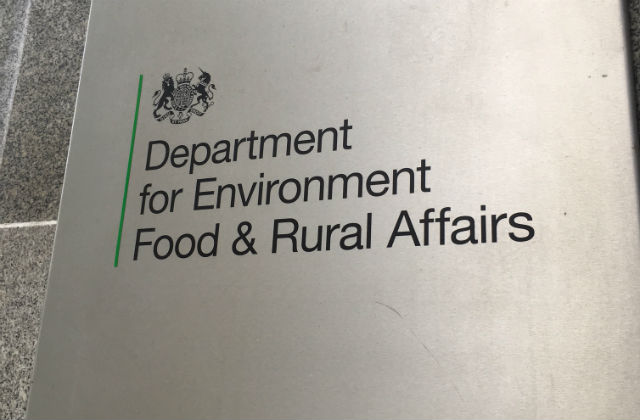 To celebrate International Women's Day Defra staff and agencies are taking part in a number of initiatives across the country. Our Permanent Secretary Clare Moriarty will be speaking at a Ladies in Agriculture event with leading female figures across the sector. Attendees have been invited to bring along a female apprentice as part of National Apprenticeship Week.
Meanwhile Environment Agency Chair Emma Howard Boyd (part of the 30% Club Steering Committee) is hosting an event in London this evening, including a discussion about women who have helped with innovation in flood management.
In terms of cross-government work, there is an all-day event in Manchester hosted jointly by the Environment Agency, HMRC and Highways England based around the theme of 'Celebrating 100 years of Women's Suffrage'. For further updates please follow us on @DefraGovUK.
EU access to UK waters after Brexit
Yesterday (Wednesday 7 March), a draft European Council document was circulated, setting out its position on future trade and cooperation with the UK. Various newspapers, including the Telegraph, The Sun and The Guardian have reported the EU has said it wants current fishing rights in UK waters to be maintained after Brexit.
As we leave the EU, we are working to secure the best deal for the whole of the UK fishing industry. We have always been clear that leaving the EU means we will take back control of our waters and while other countries will be able to access our waters, it will be on our terms and for the benefit of UK fishermen.
We will also continue to work with the EU to manage shared stocks in a sustainable way and with a fairer allocation of fishing opportunities for the UK fishing industry.
A Government spokesperson said:
This is a draft text that has not been formally published but has been circulated to the EU27 for comment. The Prime Minister reiterated in her Mansion House speech that we are leaving the Common Fisheries Policy, and the UK will regain control over our domestic fisheries management rules and access to our waters. The arrangements we then agree with the EU, and with other partners, are for negotiation.