Tackling food waste

(l-r): Marcus Gover (WRAP CEO), Minister Coffey, Judith Batchelar, (Director of Sainsbury's Brand), and Michael Wight, (FSA Head of Food Safety and Policy)
New food labelling guidance published today by Defra, WRAP and the Food Standards Agency (FSA) could help reduce food waste and save consumers money.
This includes a new food label advising shoppers to store their purchases below 5 degrees Celsius, which will appear early next year, and guidance around "use by" and "best before" labels.
The report, covered widely by today's national media including The Times, Daily Telegraph, Daily Mail, Guardian and BBC Online, was launched by Environment Minister Thérèse Coffey at Sainsbury's supermarket in Nine Elms, London.
Minister Coffey said:
We know that confusing labels can contribute to food waste by suggesting that edible items need to be thrown away sooner than is necessary.

This new guidance will make packaging much clearer for consumers, saving them money and reducing waste.

I encourage all food businesses, large and small, to use this guidance to help them put the right date mark on food and help to guide people on the refrigeration and freezing of products which are crucial to reducing the amount of edible food thrown away.
Flood Re Local Heroes award winner named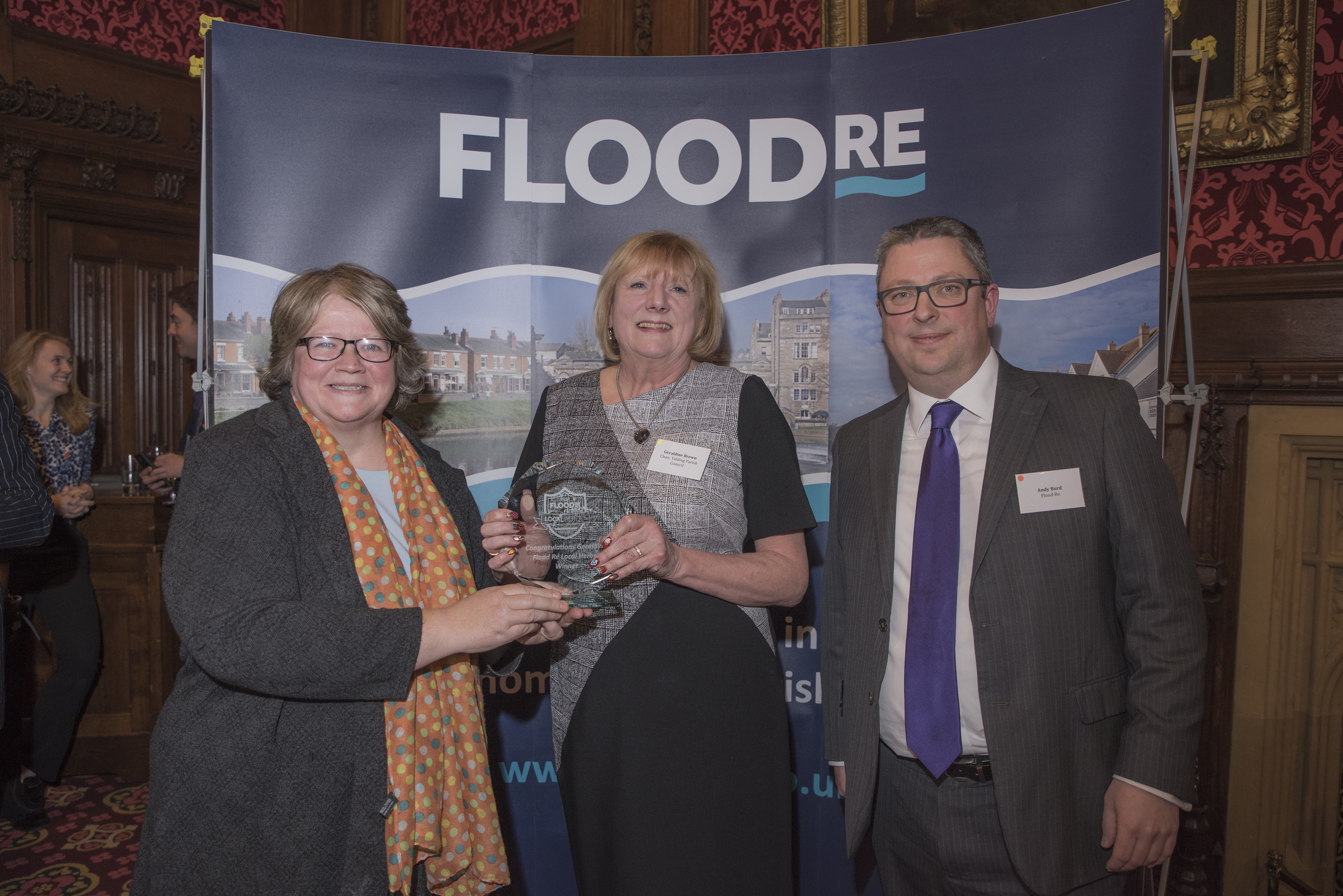 Award winner Geraldine Brown (centre) with Floods Minister Thérèse Coffey and Andy Bord (CEO of Flood Re)
Last night the Floods Minister Thérèse Coffey presented the Flood Re Local Heroes award to Kent's Geraldine Brown. Geraldine, from Yalding, near Maidstone, was chosen for her efforts in helping her community during major floods.
The award, presented at a special ceremony held in Parliament, recognises individuals, community groups and local flood action groups that have shown leadership and resilience around flood relief efforts.
The judging panel selected a shortlist of six, with the fiver runners-up being (in no particular order):
· Shipston Area Flood Action Group, Shipston-on-Stour, Warwickshire
· Southwell Flood Forum, Southwell, Nottinghamshire
· Steve Ackrill, Great Shefford, Berkshire
· Bob Haddon, Shifnal, Shropshire, and
· Lynne Jones, Keswick, Cumbria
Flood Re works to promote the affordability and availability of flood insurance for homeowners across the UK, driving competitiveness in the insurance market that customers can take advantage of.
Floods Minister Thérèse Coffey said:
All of the finalists have demonstrated a commitment, passion and determination to keep their communities safe from flooding that is hugely inspirational.

Flood Re is vital in enabling everyone to access affordable flood insurance. The Government is investing a record £2.6 billion over the next six years to better protect 300,000 more homes from flooding. If the worst happens, having flood insurance will help households affected get back on their feet as quickly as possible.
The International Consortium on Combating Wildlife Crime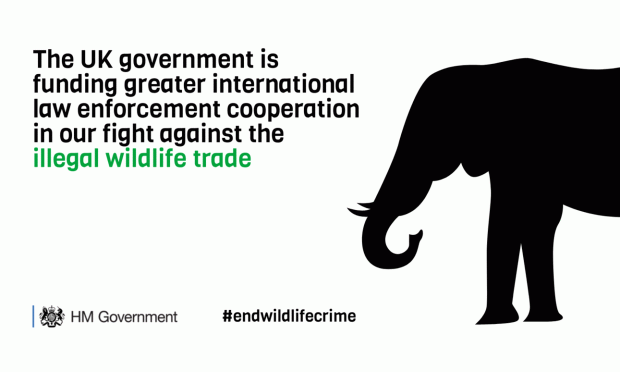 Today the British Government reaffirmed a funding commitent to the International Consortium on Combating Wildlife Crime (ICCWC) by agreeing an initial monetary contribution.
The UK committed to an initial contribution of 1.6 million GBP and reaffirmed its commitment of up to 4 million GBP in coming years.
This is just one example of the British government's drive to support the international community in combatting the illegal wildlife trade, which is fuelled by corruption and undermines good governance and the rule of law.
These funds will further enable the convening of law enforcement operations, supporting investigations and operational analytical work, and initiating activities that will intensify cooperation in the investigation of transnational criminal networks.
Emphasis will also be placed on combating the corruption associated with wildlife crime, and on better equipping authorities to mobilize anti-money laundering and asset forfeiture tools to combat wildlife crime.
On 10-11 October 2018 the UK will convene a fourth high level meeting of global leaders to ensure the illegal wildlife trade stays at the top of the political agenda.
The UK's Ivory Trade ban consultation will be ending soon on 29th December 2017.
Read the full statement here.