Flood preparedness tested in Stratford-upon-Avon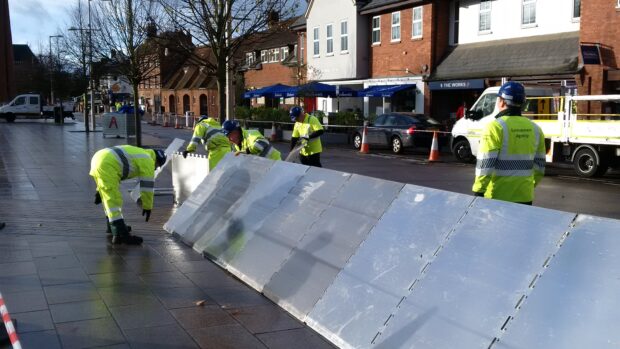 More than 300 metres of temporary flood defence barrier, drones and new visual mapping technology are being put to the test today as the Environment Agency continues preparation for the winter ahead.  'Exercise Tempest' will see frontline staff test out temporary barriers in Stratford-upon-Avon – birthplace of William Shakespeare – for the first time. The exercise will test working arrangements with the local council and partners so that barriers can be put up quickly and safely when needed to help to protect properties on the waterfront from flooding.
Staff on-site and in the Environment Agency's incident room in Lichfield will also be working together to test new mapping technology which will provide information about flood damage and impacts on the ground. Up and down the country, the Environment Agency is prepared to take action this winter wherever it is needed.
Floods Minister Thérèse Coffey said:
This exercise is a brilliant example of work taking place across the country to make sure we are fully prepared for any potential flooding this winter. The use of new hi-spec equipment such as drones and live 'visual mapping' to show flood affected areas will be a huge asset to flood prevention teams. The investment we have made in new technology, portable barriers and other equipment forms part of the £2.5 billion we are spending across the country up until 2021 to better protect over 300,000 properties.
Sir James Bevan, chief executive of the Environment Agency, said:
This test exercise is one of many across the country to make sure we are ready for winter. We have 6,500 trained staff ready to respond to flooding and we're making the most of new kit and technology. Since the flooding of winter 2015/16, the Environment Agency has invested £12.5 million in new equipment including an additional 20 miles of temporary barriers, 500,000 sandbags and 250 pumps. The use of drones will also allow us to have a clearer idea of flood damage on the ground.
Future of agriculture and fisheries post Brexit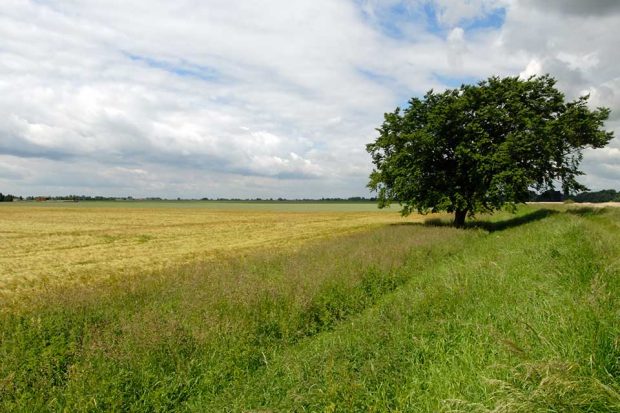 Following a meeting between the Environment Secretary and Ministers and representatives from the devolved nations yesterday (Monday 6 November) the Scotsman and Aberdeen Evening Express published articles following comments from Scotland's Rural Affairs Secretary, Fergus Ewing who said there has been no progress in arrangements for agriculture and fisheries post-Brexit. Yesterday's meeting provided a positive opportunity to progress discussions on arrangements outside the EU. The UK government is clear that we will continue to work closely together with all the devolved authorities on the future plans for the environment, fisheries and agriculture as powers are returned from the European Union. We have already committed to match the support farmers currently receive until the end of the parliament and we intend to go on supporting farmers for many more years to come where the environmental benefits of that spending are clear.
A UK government spokesperson said:
We want to make sure decisions which should be taken in Scotland are taken in Scotland, as in Northern Ireland and Wales, but in some areas there will be a need for a UK approach to protect the integrity of the UK single market and not put up new barriers to trade.

Across England, Scotland, Wales and Northern Ireland, we have a shared interest in protecting our environment and delivering a Green Brexit.
Roadside nitrogen dioxide concentrations legal challenge
ClientEarth today confirmed its decision to take legal action against the government's plan to tackle harmful vehicle emissions.
The UK Plan for Tackling Roadside Nitrogen Dioxide Concentrations, produced by Defra and the Department for Transport, was published in July.
A Defra spokesperson said:
We have put in place a £3 billion plan to improve air quality and reduce harmful emissions. We will also end the sale of new diesel and petrol cars by 2040, and next year we will publish a comprehensive Clean Air Strategy which will set out further steps to tackle air pollution. We now have an opportunity to deliver a Green Brexit and improve environmental standards as we leave the EU.
We are unable to comment further on ongoing legal proceedings.